"Through apprenticeships – a proven career pathway Idaho is strongly pursuing to build our pool of skilled workers – employers can create a sustainable talent pipeline with employees that receive extensive education and training in one of more than 1,200 occupations in Idaho."

– Gov. Brad Little
Idahoans are enrolled in a registered apprenticeship program
Idaho businesses sponsor registered apprenticeships
Apprentices employed after completing a registered apprenticeship
Average salary for people who complete a registered apprenticeship
Learn more about apprenticeships: Idaho businesses and employees both benefit from registered apprenticeships. Employers see an increase in employee retention, productivity and profitability. Employees earn while they learn, reduce student debt and may receive a nationally recognized certificate or credential.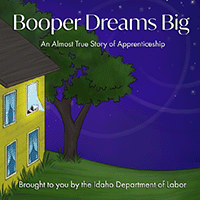 This is a children's book about a dog who channels his love of the stars into a career opportunity as an apprentice. It is designed to engage students in grades K-5 while promoting career planning as a lifelong habit of the mind.
Working Classroom
Let's get to work in life's classroom. The Idaho Department of Labor will connect you with on-the-job training.
Apprenticeship connects Idaho health clinics with talent
Health clinics already face a heavy administrative burden and managing and paying for training is a big obstacle that gets in the way of staffing and talent recruitment. The Idaho Community Health Center Association is trying to solve this problem through apprenticeship training and funding coordination.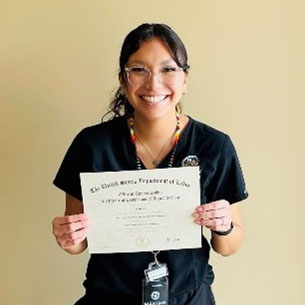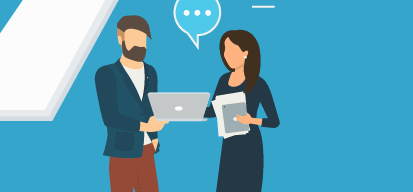 Learn about apprenticeships in Idaho and how to start a Student to Registered Apprenticeship Program at your school.